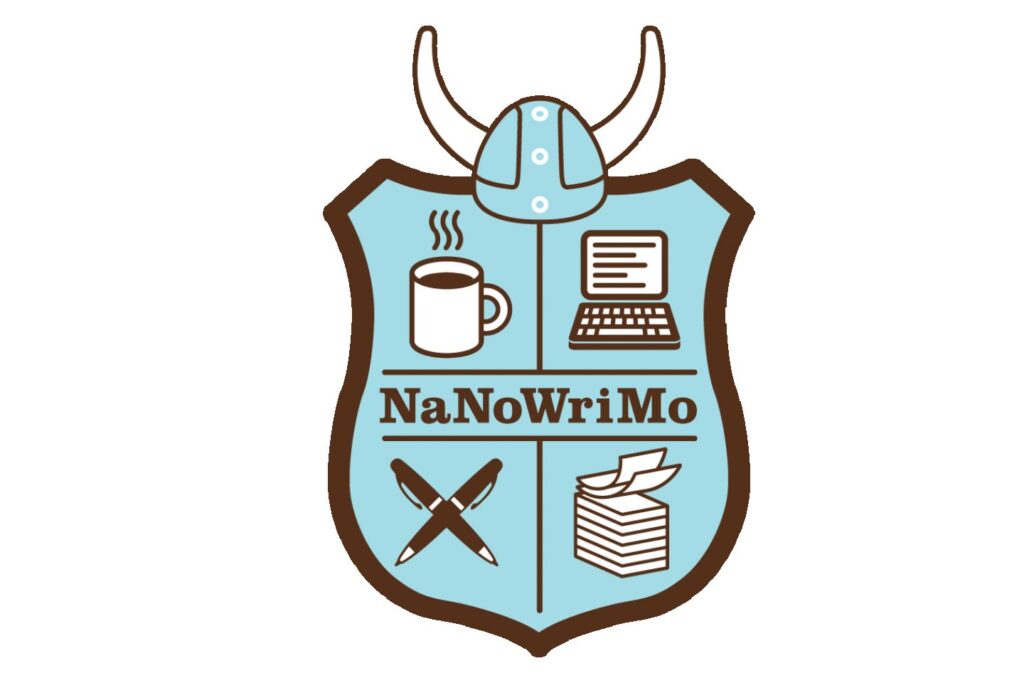 In a few days, I plan to open the proverbial vein and try to create something intelligible out of whatever spills out. November 1st kicks off NaNoWriMo — National Novel Writing Month — and the objective is to write a 50,000-word novel in 30 days. There's no time for research or editing. You just pound out the words until there aren't any more words to pound…or until the end of the month…whichever comes first. 
You might fall significantly short of that 50,000-word goal — like I did the first time I participated — or you may end the month with a full first draft of your very own book. It'll likely be rough, sophomoric, and downright cringe-worthy, but it'll be something of your own creation. A part of you.
The books I published earlier this year were the results of two different NaNoWriMo challenges I completed well over a decade ago. Once those challenges were over, I set the manuscripts aside with vague promises not to forget about them. And while I didn't forget entirely, I did let them sit untouched for many, many years. Work, family, and life in general had a tendency to take priority. There always seemed to be something else vying for my attention, and let's face it…I'm nothing if not a skilled procrastinator.
When I finally did drag those manuscripts out for proper rewrites and editing, it was like getting reacquainted with old friends. Editing isn't a particularly enjoyable task, but revisiting the stories and characters made it almost fun. Bringing both books to fruition and releasing them out into the world has been just as fulfilling as I'd hoped, and neither of them would even exist if not for NaNoWriMo. I think that's sort of cool. 
It's said that everyone has a story to tell, and November could be the perfect opportunity to get it told. While novels are works of fiction — which is the intended goal for NaNoWriMo — I see no reason why a person couldn't use those 30 days to put their life story into words. When participating in this challenge, we're really only in competition with ourselves. If someone would rather write a memoir instead of fiction, I say go for it. The bottom line is that you don't need anyone's permission to write whatever you want, so there's no danger of being hauled away by the NaNoWriMo Police.
So, what do you say? Feel like joining me for a month of insane, unfettered creativity? It can be daunting, but it can also be a lot of fun. Sure, there's a fair chance you might throw in the towel by the third day — and there's no shame in that — but there's also a chance that, if you stick with it, something wonderful and uniquely you will present itself on November 30th. 
Unleashing your inner storyteller may not be your cup of tea, but hey…you'll never know unless you try. 
LIKE BOOKS?
I'm pleased to share that my first two novels are available on Amazon. For information and purchase options, click here.