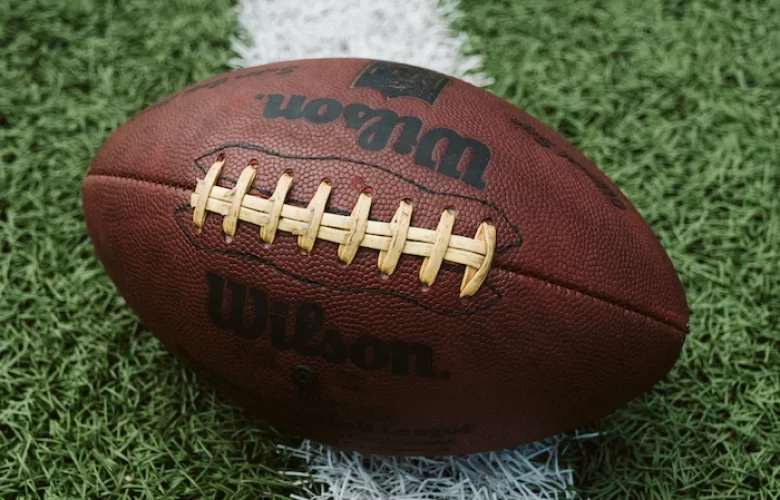 Anyone who knows me knows it just isn't Thanksgiving without listening to Alice's Restaurant Massacree. Doesn't matter if it's in the car, in the kitchen, or curled up in a chair 20 minutes before midnight. I simply must hear Arlo at some point before Thanksgiving Day signs off. If you share that affinity and somehow missed out today, I've included a link below. You're welcome.
But that's not the only essential tradition that always happens around here this time of year. I'm talking about…
Football.
At the risk of being disowned by half my friends and family, I've got a confession to make. I have never been, nor will I ever be, a fan of football.
My husband, of course, does not share my opinion and it seems like every time I turn around lately, he's watching whatever football game is on. Sometimes he switches channels back and forth when other games are going on at the same time. The man is nothing if not a multitasker.
When that happens, I go into another room and find something more enjoyable to do…like ramming bamboo sticks under my nails.
But, as the sounds of the commentators, whistles, and cheers waft down the hall, I can't help but get into the spirit. I may have zero affection for the sport itself, but I do get this warm, fuzzy feeling when it's on because, to me, football season signals the start of the holiday season. And that signals the start of delightful gatherings with family and friends.
While today is actually Thanksgiving, we'll be heading to our youngest daughter's house tomorrow for our annual familial feast, fun, and freakiness. I won't even care if they turn on the game while we're there. The important thing is to be together, so I'll be feeling nothing but gratitude for those guys chasing around that stupid pigskin. 
I hope you're having – or had, depending on when you read this – a terrific Thanksgiving. If you're like me, it's the start of the most wonderful time of the year.
And, once Arlo finishes singing, it will also announce the official (in my book) permission to put up Christmas decorations and listen to Mannheim Steamroller. Or the Mormon Tabernacle Choir. Or the Chipmunks. No judgment here.