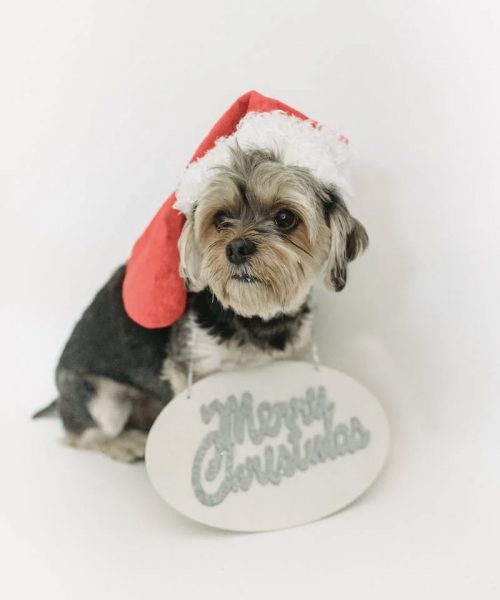 If just one more person accosted him with a Happy Holidays, a Merry Christmas, or a Season's Greetings, Frank Gentry's head was literally going to explode. At least that's what he kept telling himself as he maneuvered his way through the dinner crowd and last-minute shoppers on Poplar Avenue. If only half these happy idiots would have planned ahead, his unexpected run back to the office wouldn't be so unbearable. Not only were there a blue million of them, but they were all so freaking cheerful. Frank couldn't fathom how that was even possible. Christmas was a mere two days away, so you'd think these people would be in a panic. But, no. They were smiling and laughing and, believe it or not, some were even singing. Singing! It felt as though his quiet little world had morphed into some Dickensian nightmare with none other than himself cast as Scrooge. Frank shoved his gloveless hands deeper into his pockets, hunched his shoulders, and mumbled profanities as he pushed his way through the throng.
The outside noise dipped to a low roar as the heavy glass doors closed behind him. With a curt nod to the security guard, Frank walked to the bank of elevators and hit the up button. The digital readout informed him the elevator was making its way past the 6th floor, the 7th, the 8th, etc. His office building had 22 floors, so this could take a while. There were three other elevators, but they sat like silent sentries with "Closed" signs in front of them. It was a quarter past seven and he'd missed the cut-off by a measly fifteen minutes. Had he remembered his blasted cell phone a bit sooner, he wouldn't be listening to seconds of his life tick by while the only running elevator was slowly transporting some fortunate soul to their upper floor destination.  
Frank glanced past the security desk at the entrance beyond and saw what looked like a small terrier sitting outside one of the glass doors. Its fur appeared to be dirty and matted and, even from this distance, Frank thought its eyes looked sad and rather tired.
"Hey, Chuck!" Frank had to yell to be heard over the floor sweeper down the corridor. "Any idea who that dog belongs to?"
"What dog?" The security guard asked before he saw where Frank was pointing. "Oh, that fella? He started hanging around a couple of days ago. Nobody can get close enough to see if he's got any tags, and we just haven't gotten around to calling animal control yet. You know, what with the holidays and all, everybody's too busy with this, that, and the other. Why, just this afternoon…."
The elevator announced its landing with a loud ding, saving Frank from having to listen to the guard's replay of the day's events. "Sorry. Got to get up to the office." Before the doors slid closed, Frank heard Chuck say something about a drunk Santa and an elf threatening to press charges.
Fishing his keys from his pocket, Frank let himself into his company's lobby and hit the light switch. He passed the vacant reception desk, turned right, and walked down a short hall. Stopping at the last door, he unlocked it and entered his office without bothering with the lights. This had been his daily hangout for nearly three decades. He knew every inch by heart and imagined he could find whatever he was looking for with his eyes closed. He wasn't put to the test, though, because the city lights shining through the large window bathed the entire room in a warm glow. And, right there in the center of his desk blotter, was his phone. Staring at it, he fought the urge to go around the desk, sit down, and start working on something. Anything. The idea of spending the evening here focusing on some random client's account was tempting. It was certainly a lot more palatable than going back to his empty apartment, nice as it was. The lack of another heartbeat was sometimes too much to bear and, at this time of year, that never-quite-gone pain seemed to get a macabre kick out of ratcheting itself up a few notches.
Madison Gentry died on Christmas Eve three years ago. Some days it seemed like ten. On other days, such as this one, it seemed like only yesterday. Cancer showed up uninvited and ravenous and, once it latched on and began feeding, it refused to leave. One day Maddi was deep in discussion with the decorator over whether to redo the kitchen or the master bath. The next, she was being poked, prodded, and tested for God knows what because something odd showed up in a routine exam. Five months later, Frank stood alone at his wife's bedside, staring at the dead monitors and trying to come up with the words for a fitting goodbye. There were no words, though. How do you say goodbye to someone who's been breathing life into your very existence for over three decades? It wasn't possible. So, he stood there, holding her cooling hand and wondering if maybe…just maybe…he could wake himself up from this soul-shattering dream.   
Standing here now in his ethereally lit office, Frank shook off the memory and grabbed his phone. Maddi had done a lot of talking during those last months, and she forced Frank to do a lot of listening. Besides the utilitarian subjects like where to find the bed linens and how much cash the nieces and nephews were to get on their birthdays, she talked about her expectations for Frank after she was gone. She said she wouldn't make him promise to find a new love – although she hoped he would because she didn't like the thought of him being alone – but she made it clear on multiple occasions that she'd come back and haunt him if he used her death as a license to bury himself in his work. She mandated that he was to live his life, not just be a bit player in it.
Frank wasn't very good at doing that, especially during times like this when missing Maddi was so amplified, but he did have a small circle of friends who managed to get him out and about now and then. Generally, he wasn't the surly curmudgeon that reared its ugly head during the holidays. Any other time of the year, Frank was an affable fellow with a wicked good sense of humor. Between Thanksgiving and New Year's, though, he really had to gird his loins to get in the spirit of things. He was glad he didn't have any social plans this particular evening because the foul mood had taken root so deep that he feared it might never leave. Still, he could at least respect Maddi's memory enough to take the night off, go home, and relax. One of his clients had given him a bottle of Knob Creek for Christmas, and he thought a glass or two might help drag him out of his current funk. Maybe he'd stop at the deli on the way back home and pick up a sandwich and some soup. He might even go so far as to surf Netflix for a sappy Christmas movie. A tantalizing evening if ever there was one. Maddi might have even half-heartedly approved. At least he wouldn't be holed up in his office.
2
 A gentle snow had begun by the time Frank started the four-block walk back home. When he'd gone about half-way, he became aware of a tapping noise behind him. Whether it was new, or something that had started when he was still in the midst of the downtown crowd, he couldn't say. But it was quieter where he was now, and the tapping was quite pronounced. Frank stopped short and, after a couple of additional taps, that sound stopped, too. Turning around, he was surprised to see a little dog sitting on the sidewalk. But it wasn't just any little dog…it was the same one he'd seen gazing through the glass doors of his office building earlier. That gaze continued now and, once again, he was struck by how sad and tired the animal looked.
Glancing around to see if anyone was nearby, Frank bent over and spoke to the dog. "Who are you, and why are you following me?"
The dog tilted its head to one side and let out a barely audible whine. It shifted its front legs back and forth a bit but never took its eyes off Frank.
"Considering you aren't wearing a collar and you look like you haven't had a bath in a year, my guess is you have no owner. And, to go a step further, I'll bet you smell my dinner and would love nothing more than to claim it as your very own." Frank surprised himself by this one-sided conversation, but he felt compelled to continue. "You can't have it, you know. But, if you're still on my tail once I hit my doorstep, I might give you a little taste." At that, Frank turned back around and continued on his way. In very short order, he heard the tapping again.
"Just so you know," Frank called over his shoulder, "I'm no softie. You'll get nothing more from me than a couple of chunks of roast beef. It's my sandwich, not yours."
There was that faint whine again, but the tapping didn't let up.
3
 Frank took the three steps up to his building entrance and turned around. The dirty little dog sat in front of the bottom step and stared up at him. "Well, crap," Frank said as he looked up at the increasing snow. "I don't want to fumble around out here breaking off bits of meat, so you might as well come in. But it's just for a few minutes."
The dog's ears perked up and, as though it understood every word he said, it bounded up the steps and sat beside Frank's right foot while he unlocked the door.
*****
Frank's apartment was on the 5th floor – was the 5th floor, actually – and it had its own dedicated elevator. His gig as a financial consultant was quite fruitful, but most of the resources that paid for the apartment came from a large inheritance Maddi received when her parents died more than twenty years ago. Up until that time, Frank and Maddi had a tidy little home in the suburbs just outside the city. She never much cared for the cookie-cutter houses and the overly manicured lawns, and most of their neighbors had kids which meant block parties, trick-or-treaters, and skateboarding in the streets. Maddi made a few friends in the neighborhood, but she always felt a bit out of place because she and Frank were childless, except for Lilah, a feisty little beagle they'd adopted from the animal shelter. On the occasions when they did participate in neighborhood activities, Maddi always put on a happy face and pitched in wherever needed, but she admitted to Frank that it often felt like a lot more work than it was worth. She'd been raised a city girl and suburbia simply did not fit her.
When the money entered their lives, Maddi told Frank she'd like to move someplace where they'd be within walking distance of the shops, restaurants, and theatres that made their city such a wonderful place to live. As far as Frank was concerned, he'd have been just as content staying where they were, mainly because he hated all the hassles that came along with moving. Regardless, Maddi was excited about the idea, and her happiness was always his first priority. So, if she wanted to move, they'd move. And, thanks to the inheritance, they were able to snag an apartment in one of the nicest co-op buildings in the area. Social status held no importance to either of them, but they jumped on the grand apartment as soon as they saw it. The location was perfect, the building had top-notch security and, due to the recent passing of its previous owner, the apartment was priced to sell. They lived there for nearly two decades before Maddi died, and Frank believed it was accurate to say she loved every minute of it.
*****
When Frank stepped into the elevator, the little dog hesitated. "Well? What are you waiting for? Come on." Frank gave a short whistle and the dog dashed in and, once again, sat by his right foot.
Exiting the elevator took no convincing at all. When Frank opened the main door to the apartment, the little dog scooted inside ahead of him.
"Don't go making yourself at home. I told you I'll give you some food and then you go on back to where you came from. Understood?"
The dog ignored him and wandered around the huge living room, sniffing table legs and cushions and stretching up on its hind legs to check out the ting-ting in a vase beside the fireplace. It then trotted over to the door leading to the kitchen and looked back at Frank.
"OK, fine. I'm coming." Smiling at the dog's lack of subtlety, Frank went into the kitchen and set the deli bags on the island. He grabbed a couple of shallow bowls from one of the cabinets, unwrapped his sandwich, and began tearing off small pieces of beef. He dropped those into one of the bowls and added some leftover chicken from the refrigerator. He then took the other bowl over to the sink and filled it with water. The little dog sat motionless just inside the doorway, silently watching and waiting. Frank placed the bowls on the floor and gave another short whistle. The dog sprinted to the food bowl and began eating like the starving little creature it was.
Frank sat on one of the kitchen stools and watched the dog devour its food before finally taking a bite of his sandwich. It was a bit lighter on meat than it was when he bought it, but he didn't mind. Someone else who needed it more than he did was enjoying every morsel.
4
Frank finished his sandwich and placed his almost-empty carton of soup on the floor next to the dog's food dish. A dish that had been licked spotlessly clean. The little dog unceremoniously dipped its face into the soup carton and went to work on the remains. Frank watched a moment, then poured a short glass of bourbon and went back into the living room. He switched on the gas fireplace and walked over to the vast floor-to-ceiling window that looked out over the city park. The wind had picked up and, in the short time since he and his unlikely house guest arrived home, the snow had blossomed from a gentle winter wonderland to a raging whiteout. Had he not known a park was across the street, he would have assumed he was looking at the side of a snow-covered mountain. A tiny whine caused Frank to look down and there, by his right foot, sat the dog. It, too, was staring out the window. Frank squinted and saw that the little guy was shivering.
"Well, I can't very well send you out in that mess, can I?" Frank bent down closer to the dog. "I guess you can hang around in here until it lets up. I don't think it'll snow much longer." Frank had no clue why he said that. He hadn't paid attention to the weather reports lately so, for all he knew, they could be in for the storm of the century. Looking from the dingy little dog to the pristine upholstered furniture that Maddi had so thoughtfully picked out, Frank was sure of one thing. If Fido here was going to stay for a bit, he was getting a bath.
"Come on, you," Frank set his glass on a table by the window and picked up the dog. Holding it at arm's length, he said, "I want to introduce you to some soap and water."
Once in the bathroom, Frank closed the door to ensure there wouldn't be a drenched escapee tearing through the apartment. He set the dog down next to the toilet and turned on the tub faucet. He half expected the little mutt to start clawing at the door to get out, but it simply sat down next to Frank and waited.
Satisfied with the water temperature, Frank placed the dog in the tub. He set the hand shower to a gentle spray and rinsed as much muck off the dog's fur as he could. He then grabbed his bottle of baby shampoo – the secret to Frank's soft and healthy, albeit gray, hair – and began soaping up the little dog. Although they had just met, it was a labor of love. It had to be. Otherwise, he might have given up well before getting the job done. It took four cycles of rinse, soap, scrub, and rinse again before Frank finally had the pooch looking somewhat presentable. Through it all, the dog never uttered a sound or attempted to flee the scene. Frank thought back to Lilah's bathing fiascos and couldn't believe the difference in the dogs' personalities. Grabbing a bath towel from the rod, Frank wrapped up the dog and carried it back into the living room. He sat down on the rug in front of the fire and gently patted the dog dry, making sure to get into all the nooks and crannies.
"Old Chuck was wrong about you," Frank said as he finished drying the dog's hindquarters. "You're not a he at all." The dog nudged her head under his hand, and he laughed as he rubbed behind her ears. It was the first non-forced laugh he could remember since Maddi died. And it felt good.
5
Frank jolted awake and, for just a moment, he wasn't sure where he was. Feeling around him, he realized he'd fallen asleep on the sofa. The living room was dark with the exception of the flames in the fireplace, and Frank could just barely make out the little lump of fur curled up on the rug in front of the fire. He tapped the front of his phone and the screen lit up, showing him it was almost midnight. Thinking the snow had surely stopped by now, Frank stood up, cracked his back, and walked over to the window. It was no longer a blizzard, but the snow was still falling with some serious gusto. The streetlights weren't bright enough for him to see how deep the snow was but, if it had been coming down nonstop since he got home, it had to be pretty substantial. He glanced back at the dog and decided there was no way he could turn her out into that awful weather. Frank decided she could stay here tonight and, in the morning, he'd figure out what to do with her. As though she'd read his mind, she stood up, stretched, walked around in a tight circle, and laid back down. Resting her chin on her front paws, she gave a little snort and closed her eyes. Frank decided she had the right idea, so he went to his bedroom and, after stripping to his briefs, climbed into bed and quickly fell back to sleep.
In what seemed like minutes, Frank's alarm announced it was time to rise and shine. The sunlight streaming in through the bedroom window was nature's way of telling him it had been hours since he hit the sack…not minutes. With a protesting groan, he pushed himself into a seated position and ran his hands through his hair. A small snort caused him to turn around and there, in the middle of his bed, lay the sleeping little interloper. At some point during the night, she apparently decided his downy quilt would be a lot more comfortable than the living room rug.
Frank took a quick shower, dressed in jeans and a sweatshirt and, after a glance to confirm the dog was still asleep, he called his secretary to say he was taking the day off. Being Christmas Eve, they were only going to be open until noon, anyway, and he had no appointments on his calendar. Might as well take advantage of the situation. Once he had that out of the way, Frank went to the storage room beyond the kitchen and took a box down from one of the top shelves. It was labeled "Lilah." He blew off the dust, opened the flaps, and began rifling through the contents until he found the items he was looking for. He grabbed them and headed back to the bedroom.
From the time he woke up, Frank had been harboring a weird, yet somehow familiar, sensation deep in his gut. He'd had no intentions of taking this dog in permanently – had actually planned on turning her over to the animal shelter this very day – but he knew he was outnumbered. He couldn't recollect anything specific, but he kept catching fragments of a dream he'd had during the night. Maddi was in it, and so was that scruffy little dog, and without understanding how or why, he believed without a doubt that Maddi was responsible for bringing this canine into his world. What was it she kept hammering him about before she took her final leave? She said she wanted him to be fully present in his own life. His friends were a nice distraction on occasion, but Frank still gave more attention to working than he did to living. He knew it and, on some unearthly plane, so did Maddi. And, as he recalled, she did threaten to haunt him if he didn't do her bidding. He just didn't expect her to do it with a dog.
As if on cue, the little dog jumped to the floor when Frank walked into his bedroom. He stopped, and she trotted over and sat by his right foot. Squatting down, Frank rubbed behind her ears and said, "Look what I found." He held up a small harness and a retractable leash. "Your bladder is probably about to burst, so we need to take a little walk. Then, when we get back, I'll rustle us up some breakfast. What d'ya say?"
The dog nudged the harness with her nose and let out a little yip.
"Oh, that?" Frank looked at the engraved L on the front of the harness. "This once belonged to a very spoiled beagle named Lilah. And now it belongs to you." The dog tilted her head, then nudged the harness again and gave another yip.
"Ah, I get it," Frank said. "You can't wear something with someone else's initial on it." He picked up the dog, sat her on the bed, and put the harness on her. "That's not a problem. This isn't Lilah's initial anymore. It's yours. I hereby dub you Lily."
Lily licked Frank's face, jumped off the bed, and bolted out of the room. Calling out her new name, Frank ran after her and found her sitting by the front door.
"Okay, okay! Let me get my boots and coat on. You may be ready for that frozen tundra out there, but I'm not." When Frank bent down to tie his bootlaces, Lily licked his face again. He couldn't help but laugh, and it was that genuine laugh again. The one that came naturally, just like it had the night before. He rubbed Lily behind her ears and looked heavenward. "Maddi, if you can hear me…and I think you can…thanks for the Christmas gift. It's nice to see you still know what I need better than I do myself."
Clipping the leash to Lily's harness, Frank reached into his pocket and pulled out one more thing he'd retrieved from Lilah's box…a doggie Santa hat. After he placed it on Lily's head, she looked up but didn't try to shake it off. He gently patted her side and said, "Good girl, Lily. Santa would be proud."
Frank opened the door and breathed in the crisp winter air. "Come on, girl. Let's go piddle. While we're out, I'll tell you all about the lady who introduced us. And when we get back, you can help me unearth the Christmas tree she loved to put up every year. It's time to get back to tradition."