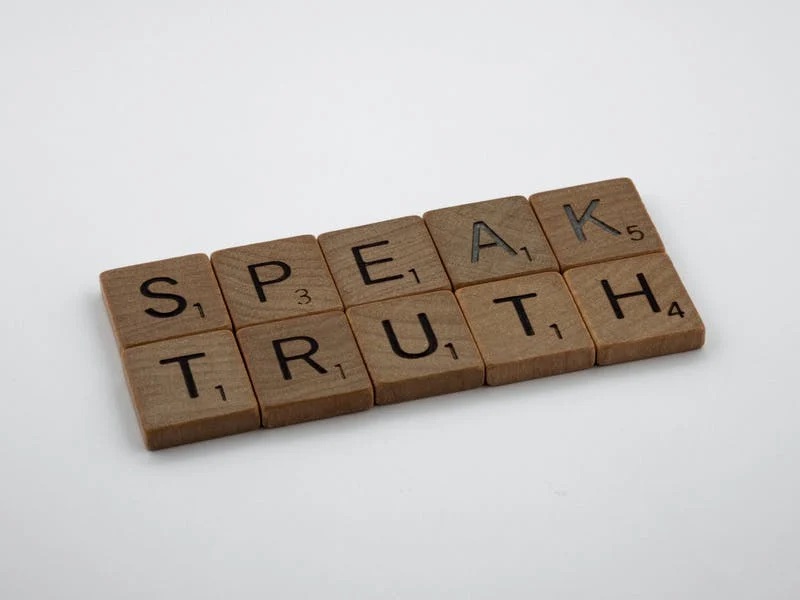 You know how parents — I think mothers, especially — plant mental seeds that take root so deeply we couldn't forget them if we tried? They say stuff like, "Money doesn't grow on trees," "Do as I say…not as I do," and "You better go now because I'm not stopping once we get on the road."
That last one was probably more of a dad quote than a mom one but, regardless, there are certain phrases that simply stick with us. And, as we get older, we find ourselves repeating those same things to our own kids…even though we vowed never to turn into our parents.
One of my mom's favorite admonitions was, "Be sure the truth will find you out." I'm not gonna lie now by saying I never kept things from Mom when I was growing up but, because she drilled that warning so firmly into my head, I can say with all honesty that I didn't try to pull the wool over her eyes nearly as often as I might have been tempted. I was much too afraid of the consequences.
Besides getting into trouble, one of the worst repercussions of being dishonest is the guilt that weighs so heavily on one's psyche…even if the lie felt necessary at the time and even if it was never said aloud. An unspoken truth may have been kept a secret because doing otherwise would be problematic but, bottom line, a secret is often just a silent lie. The fact that it was never talked about doesn't mean it didn't happen.
If someone's secret is exposed, that person may go to irrevocable extremes to avoid having to face the truth. For a prime example of what can happen when it looks like your chickens have come home to roost, click the button below and read Edna and Harold.