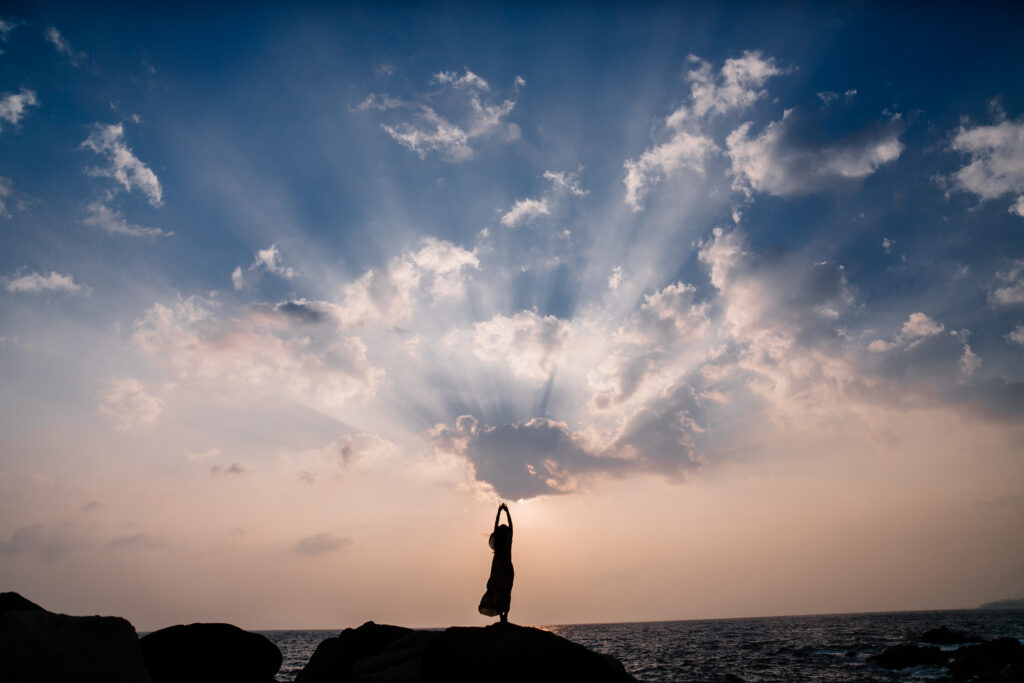 People are different as snowflakes. We have different dreams, different interests, and different goals. Ultimately, though, we're all searching for the same end result…happiness. But what, exactly, does it take to make us happy?
Some people swear it's money…that age-old myth that the more you have, the happier you'll be. No one can deny it's a lot less stressful to know you can pay your bills than it is to constantly dodge your creditors, but more isn't necessarily better. I used to work with a guy who had quite the enviable bank account, and he wouldn't know happiness if it waltzed up and smacked him on the forehead. On the flip side, I know people who live paycheck to paycheck and seem quite content.
Maybe good health is the prerequisite for happiness. As with money, it can help, but it's no guarantee. The world has its fair share of people whose demeanor screams discontent even though they eat right, exercise, and are rarely ill. At the other end of the spectrum, you find folks with perpetual smiles on their faces while navigating their lives from wheelchairs and hospital beds.
It could be that happiness lies in family…that loving tie that binds parents to children and husbands to wives. No doubt a close-knit family can create immense joy. There's something wonderful about coming home to a spouse you can cuddle up with and confide in. And having little mini-mes running around can be such a blessing. But if having kids always makes people happy, why do we hear so much yelling in the supermarket? Not from the little ones, mind you, but from the grown-ups. And take a look at some of the married people around you, then make a mental note of how many of them seem to exude the bliss of a death row inmate. In contrast, you may notice a significant number of single, childless people in this world who find their status exactly to their liking.
Okay, so, if all those things aren't surefire roads to happiness, what about professional success? People who reach the top of the ladder and brandish that coveted sword of authority must surely be ecstatic. Maybe…maybe not. Many are overstressed to the point where being happy falls to the bottom of their "To Do" lists. Who has the energy to be happy when the only emotion you have left is company loyalty? Not to mention all those CEOs who are virtual islands because their employees are terrified of them. If being at the top of the corporate food chain is what's necessary to be happy, how do we explain the genuine, effervescent grin of a hotel doorman?
Perhaps the golden ticket belongs to clergy…people of the cloth…the faithful followers of the Divine. Surely and undoubtedly, those folks are happy. I'd venture to say that most of them are…but not all. We hear too many stories about ministers-turned-embezzlers or disillusioned priests leaving the church. And what about those everyday zealots who witness out of one side of their mouths and complain about their lot in life from the other? To say that being happy requires Bible-thumping is to unfairly dismiss those who live serene lives without professing any sort of religion at all.
Now, don't get me wrong. I'm not saying you can't find real happiness as a rich, healthy, married parent who runs a successful business and faithfully attends church. Some of those things bring a true sense of fulfillment to a great many people. But those things don't guarantee happiness. And for some folks, they aren't even on the radar.
As I said before, people are different. That means our paths to happiness are different. And the way we receive external influences can dictate how happy we are. I guess what it really boils down to is this: It's not so much what's going on in your life but what's going on in your head. I firmly believe in the old adage that says, even though we have little to no control over what happens to us, we do have control over our response to it.
Without a doubt, there will be times when we're cranky and ungrateful and frustrated and sad. Those are valid parts of being human. But it's important to know that, barring some chemical imbalance, we have the power to choose whether or not to wallow in those emotions. Occasionally, beating our chest or crying our eyes out is a necessary release. We just need to know when to pull the plug on those bad feelings before they have a chance to smother the joy in our lives. After sufficient primal therapy, it's imperative to suck it up. Feel the feelings and then let them go.
It's taken me many years and more than a few hardships to get the hang of that. Taking ownership of your emotional destiny doesn't come without some battle scars. I don't always find the silver lining…but I'm getting better at it. It's essential for me, in the long run, to stay positive. Negative energy is an insidious stalker that hangs around in the shadows and molests you when your defenses are weak. But I believe the more time you spend being consciously positive, the more it becomes a natural part of your being. Once that happens, even during troubling times, those negative lapses are easier to overcome.
How a person gets to the point of choosing happiness over discontent is difficult to assess. We each have to devise workable methods to defeat our own particular mood blasters. For me, the following practices have proved to be quite beneficial:
Faith in a power higher than myself. I'm not a churchgoer, but I maintain an ongoing dialogue with God. I've worn His patience thin more than a few times, I'm sure. But there's a lot of comfort to be found in handing my insecurities over to someone who actually knows how to deal with them. My mother taught me long ago to "Let go and let God."  It's not that I expect Him to fix my problems, but I trust He'll guide me in the right direction.
Expecting the best from people. Sure, I've been duped and disappointed more than a few times but, generally, this expectation works out pretty well. Sometimes I have to dig really deep, but I believe there's something good in almost everyone.
Living the Golden Rule. Corny, maybe, but it's one of the easiest things to do to ensure my own happiness. More often than not, if I'm cheerful and considerate of others, I get the same in return. That's not to say I always manage to be that way. Sometimes my surly side gets the better of me. But when I do interact with kindness, I wind up being the biggest beneficiary.
Smile therapy. I read about this years ago. It sounded absolutely ridiculous, but I figured I might as well give it a try. The basic premise is that when you're feeling gloomy, you force your face into a big smile and hold it for 60 seconds. The idea is that if your face looks happy, your psyche will follow. Is this going to help during tragic circumstances? No, of course not. But for those day-to-day incidents that threaten to bring me down, I've found that it actually works. I don't understand how or why it works; I just know it does. In the end, that's really all that matters.
Music: I think this can help bring a lot of people out of the doldrums. If I'm out of sorts and have the time and privacy, I'll listen to some of my favorite music. For me, that generally boils down to 70s rock. For others, it could be country or classical or jazz or hip-hop. Music really can soothe the savage beast.
Gratitude. This may be the most important practice of all. I've been royally blessed with a strong faith, a fabulous family, wonderful friends, a cozy home, good health, all the necessities and some of the luxuries, a sense of humor, compassion for others, etc., etc., etc. Making a conscious effort to acknowledge all of the amazing gifts in my life keeps me grounded, especially during difficult times that threaten to drown me in discontent. I don't keep a gratitude journal, but each night before falling asleep, I mentally inventory these things in my "Thank You" prayers. I find that I have so much to be grateful for that it's not uncommon to wake up in the middle of the night and realize I fell asleep before ever getting through the list. It's next to impossible for me to stay unhappy when I focus on gratitude.
***
So, there you have it. I don't have a huge bank account. I have a bad back. I'm nobody's boss. I'm overweight. Oh…and I'm happy. Really, truly happy. A lot of folks would look at my life and yawn, thinking, "How utterly mundane."
I look at my life and say, "How incredibly perfect…for me."  If there really is a secret to finding happiness, I do believe that's it.