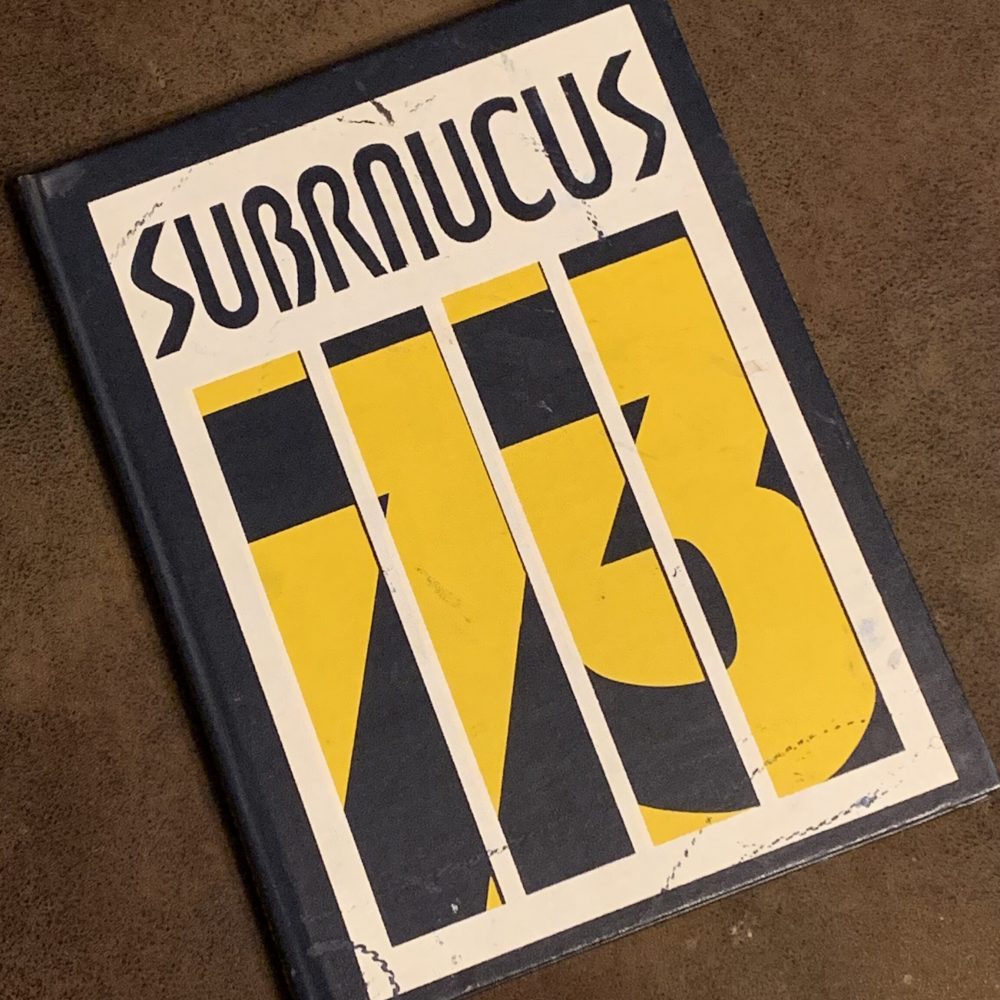 I'm not one to wax philosophical – mainly because my brain simply doesn't run that deep – but I do find myself contemplating various topics now more than I used to. 
For instance, I recently saw the obituary for yet another high school classmate. It was a loving tribute highlighting his talents and accomplishments, and it was clear that he'll be missed by many. It got me thinking because, the older I get, the more these little mortality reminders pop up. My classmates and I are at that age where many of us have lost our parents and are now the patriarchs or matriarchs of our families. Retirement is our new way of life, and the probability of looking sexy in a bathing suit has gone out the window for a good number of us. We may still feel young mentally – I know I do – but our bodies are starting to argue the point. Personally, I've redefined the phrase "I'm in the prime of my life" to mean, when I sit down on the floor, I can still maneuver myself into a standing position again without having to call for backup.
Thinking about classmates who have essentially moved on reminds me of a song by Paul Simon called The Obvious Child. It became a favorite of mine when it was released over 30 years ago because it was catchy and had an infectious beat. It also told a story although, back then, I didn't relate to it much. I just liked the way it sounded. But listening to it now elicits more than just the urge to groove to the music. The song highlights a middle-aged man who's looking through his high school yearbook and thinking about how life has changed from then to now. I don't consider it a sad song, but it does serve as a testament to the fact that time passes, lives get lived, and things may or may not turn out as we'd hoped or planned.
Side Note: Talking about that high school yearbook brings back a less-than-stellar moment in my own young life when, at some point in my twenties, I was humiliated by an incident that involved a former classmate. I didn't even know the person very well, but my ego was bruised to the point that, on a foolish whim, I vandalized my own senior yearbook by tearing out the page containing her photo. This actually resulted in multiple pages being ripped out because of the way the book was bound, and the whole thing was a rather uncharacteristic tantrum on my part. The offending incident itself isn't important anymore, and my humiliation is all but forgotten, but I'll never get those yearbook pages back. And that makes me sad because they contained pictures of a lot of other people who did not deserve to be tossed aside. I've only had a few regrets throughout my life, but that is definitely one of them.
Anyway, back to the matter at hand. Long ago, I used to make fun of my parents because so many of their conversations seemed to center around which of their friends was sick, in the hospital, or on a slab. Okay, they weren't quite as indelicate as that, but you get my drift. It's not that they didn't have less macabre topics to discuss – they certainly had other interests – but my folks didn't turn a blind eye to what was happening around them. Their circle of friends and acquaintances had begun to slowly get smaller and, as time went on, that sense of dwindling picked up speed. They were at that not-so-magical age where slipping from this realm to the next was becoming more and more common.
These days, when I see obituaries for my classmates, it hits me – yet again – that I really am turning into my parents. They were probably about the age I am now when I first noticed how often they talked about the decline – or demise – of someone they knew. Hearing about the passing of my own classmates now is like being initiated into the club my parents belonged to 30 years ago. I won't be so crass as to call it the One Foot in the Grave, the Other on a Banana Peel Club – mainly because the majority of my peers aren't anywhere near the end of the line – but we can't hide from the fact that none of us is getting any younger, and the inevitable is…well…inevitable.
As sad as I am for the families of my friends who have passed away, there is something almost joyful in reading about the lives their loved ones led. No matter what or how much was accomplished during that person's time on earth, the tributes are generally heartwarming and full of love. That doesn't happen simply because the grieving family feels compelled to say something nice. It happens because the one who died left something miraculous behind. They left a part of themselves in everyone they crossed paths with. And unless the deceased was a downright-dirty-lowlife-curmudgeon, the part they left behind was a sort of gift…a way to always be around even after they'd gone.
When I think about those beautiful tributes, I can't help but wonder what sort of sentiments I'll leave behind. My introverted self isn't always comfortable engaging with others but, more often than not, it's a social necessity. When I find myself in those situations, I try to be connected and kind and, yes, even humorous. That's because it's important to me to make some sort of tiny, positive impact if I can. Nothing pleases me more than the idea that, on occasion, I may have had a hand in making someone smile. It isn't a monumental thing, but it is something.
As far as what might be said about me in remembrance, I know I won't be hailed for any major accomplishments because, in the grand scheme of things, I haven't accomplished anything particularly major. And that's okay. Lots of us have managed to be quite useful and significant even if we've lived our lives under the radar.
So, when the time presents itself – hopefully very far off in the future – I figure my obituary will be simple and succinct. Perhaps something along the lines of:
She made people laugh.
Sometimes on purpose.
Yeah. I could live with that. Well…maybe not live exactly but, again, you get my drift.
Here's a little rhythmic gift. Enjoy!