Good Morning to you
Good morning to you
We're all in our places
With bright smiling faces
And this is the way
To start a new day
Good Morning!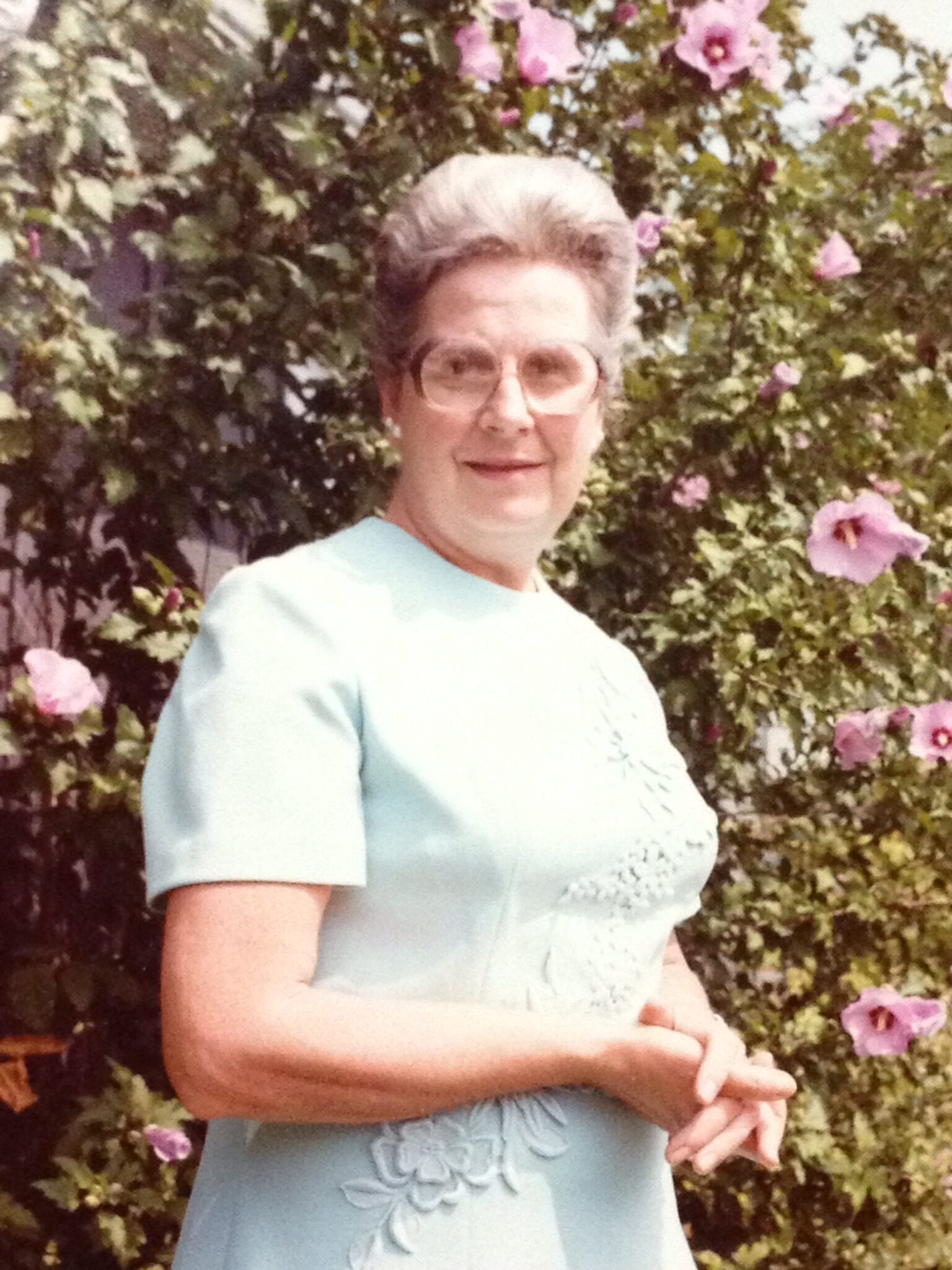 Every time Mom stood in my bedroom doorway and chirped that daybreak ditty, all I wanted to do was bury my head deeper under the covers.  I couldn't fathom what gave her the idea that smiling like a lunatic was any way to start a new day, and I detested the idea that a new day had to start before noon.  Being a morning person was so not in my nature, but that didn't stop my mom.  Her habit of musically violating my senses in those early hours began as far back as I can remember and continued until I was living on my own.
On school days, I'd roll out of bed with my eyes still closed and somehow find my way to the bathroom.  No amount of face scrubbing could convince me I was in a happy place.  I'd stare into the mirror looking for some sign of life and then fumble around for my hairbrush.  After doing what I could to tame my frizzy mane, I'd pad back to my room and pull clothes off hangers or out of drawers or out from under the bed…yeah, I was that kid…and I'd force myself to get dressed. 
Mom would be on her second cup of coffee by the time I stumbled into the kitchen to get my cereal.  Seeing her there always brightened my mood.  As much as I hated mornings, those few minutes with her before I left for school made the ordeal a little less dreadful. 
Our exchanges were routine.  She'd give me my lunch money and ask if I had my homework, I'd give her a sleepy smile and nod, and then she'd hug me and tell me to have a good day.  Sometimes it even worked.
As a latchkey kid, I always called Mom at work as soon as I got home from school.  One particular day when I was 13, I remember dialing the phone and anxiously waiting for her to answer.
Me: "Guess what!"
Mom: "What?"
Me: "I started!"
Mom: "Started what?"
Me: "My period!"
Mom: "Oh, honey, that's wonderful! I'm so proud of you!"
That's one of those memories that still has me shaking my head.  Somehow, Mom had managed to brainwash me to believe that crossing that biological threshold was worth celebrating.  I don't recall any distinct discussions regarding the whole "becoming a woman" thing, but I do remember that phone conversation.  Whatever she had said to gear me up for the inevitable, she obviously convinced me it would be a magical time in my life.  The next few decades proved she was totally full of beans on that one, but that was Mom…ever the optimist.
She considered herself a simple woman and, in many respects, she was.  That was part of her charm.  Mom was:
Practical – "When in doubt, do without."
Dependable – "Of course I can make your dress by tomorrow morning."
Caring – "I'll be playing piano at the mission this evening."
Encouraging – "I think your poems are wonderful!" (They weren't.)
And loving – "I don't know what I'd ever do without you." 
That being said, Mom could also be a bit of nut.  It wasn't uncommon for me to walk into a room and find her dancing around, either to the music on the radio or the music in her head.  When I was a young teen, we made up a nonsensical song called "Idgy Boo" which we'd sing ad nauseam on car trips.  And after wildly teasing her hair in preparation for the flawless French roll it would be once she was finished, she'd waggle her head around proclaiming to be the wreck of the Hesperus.  As a kid, I had no idea that was a real thing, but I got the gist.  The Hesperus was a mess and so was she…but only briefly.  Before I knew it, every hair would be in place and she'd be on her way.
All of that was a lifetime ago, and I suppose Mom's passing made me the family matriarch.  I don't much like the sound of that because the title comes with a boatload of responsibility.  If I've learned nothing else in my time on this earth, I've learned that what they say is true…adulting is hard.  It starts being hard right after you realize you're no longer a kid, and it stays being hard until you take your last breath.  Or at least I assume the latter is the case.  Since I haven't yet completed the final stretch, it's pretty much pure conjecture.
Whenever I find myself pondering my existence, my thoughts turn to Mom.  I now live in the cabin she and Dad called home, and the porch swing I dally in is the same one she enjoyed for so many years.  I relish the memories of the two of us swinging in it together.  We'd sway back and forth and gaze into the woods while sharing whatever happened to be on our minds at the time.  Even all these years after her death, she still feels very close…especially when I'm in that swing.
I remember a visit to the cabin over thirty years ago when I was standing in the yard talking to Mom and, for no apparent reason, I whipped around and ran up the porch steps.  Not to be shown up, my then 65-year-old mother bounded up after me.  I turned just in time to see her clip the top step with her toe, and I watched in horror as she went sprawling across the floor in front of me.  But before I had the chance to ask if she were hurt, she started laughing.  Guffawing, actually.  Sitting there, holding her scraped knee, she rejoiced in her own lack of gracefulness.  With tears streaming down her cheeks – both of us laughing at that point – she let me help her up and we went on to have a wonderful day, feeling blessed just to be together.  Mom simply knew how to enjoy life.
At the time, I was surprised that my senior citizen mother would even attempt to defy her years that way.  But now that I'm past the age she was then, I totally get it.  While my joints may declare otherwise, I really don't feel old at all.  And I've come to realize that, way back then, neither did Mom.
When I entered retirement a couple of years ago, I couldn't help but wonder how I'd find fulfillment as Sadie, Sadie, Retired Lady.  It's not that I ever did anything particularly noteworthy during my work life, but what I did for a living was certainly a major part of my identity.  I was anxious to see what was in store for this last phase of my life. 
I still am.  Anxious to see, that is.  For whatever reason, I haven't done much of consequence since my last day of official employment.  Back when I used to think about retirement, I definitely had some specific plans but, so far, I haven't thrown a whole lot of energy into making much happen.  It seems that what I wanted then isn't necessarily what I want now, so I'm still trying to figure out my new purpose.  I guess that will all come in time. 
Or maybe it won't.  Maybe I've been putting too much pressure on myself to accomplish something significant.  Maybe the real goal for this chapter should be to embrace it as unabashedly as Mom did thirty odd years ago.  I strongly suspect the reason she's on my mind so much lately is that she never stopped being my role model.  I simply want to enjoy my life the way she enjoyed hers – filled with a spirit of love, gratitude and humor.  Fortunately, that's something I believe I actually can accomplish.  With a devoted family, an abundance of blessings, and a knack for not taking myself too seriously, it's a bit of a no-brainer.  I'd say the odds are definitely in my favor.  I mean, how could they not be?  I had a remarkably good teacher.